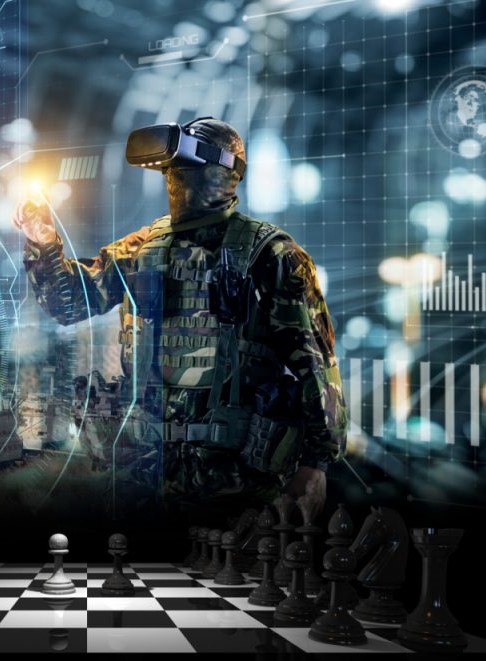 IT Solutions That Work for You!
As a full-service IT consulting firm, Rollout Systems offers the following solutions:
Cloud Solutions – Rollout Systems offers clients a path to secure and reliable computing in a hybrid and pure cloud computing environment.  We provide managed services for configuring and maintaining your Government Community Cloud environment. Our credentialed professionals offer end-to-end support for protected cloud architecture through Microsoft Azure.
Information Cybersecurity Solutions – With Rollout Systems' cybersecurity solutions, our clients gain access to our Department of Defense cleared and credentialed cybersecurity professionals qualified by expertise and driven by knowledge. Our services include computer network defense (CND), Assessment & Authorization (A&A), Risk Management Framework (RMF), Independent Verification & Validation (IV&V), and much more. We offer cybersecurity customized to individual organizational needs and work as a partner in your cyber-transformation goals.
Software Design and Integration – Rollout Systems brings over two decades of experience building world-class government solutions running on the Federal Government's most secure assets. We employ best practice processes and development methodologies as a foundation for our rapid building of cutting-edge technology solutions. Our cleared software developers have expert experience in SharePoint, .NET, C#, Oracle SQL Server, and many more world-class technologies.
Application Integration – Our system integration specialists provide Enterprise Application Integration (EAI) solutions, facilitating seamless communications between mission-critical Federal platforms. We have experience providing integrations services that include, analysis and design of IT platforms, implementation and migration of IT, and virtualization of physical environments. As a Microsoft Partner, Rollout Systems experts develop Azure Cloud strategies to support public, private, and hybrid architectures.
Network Engineering and Operation – Rollout Systems' 20 years of experience providing federal support in the area of network engineering and operations allows us to bring a holistic approach to designing, deploying, and maintaining cross-functional systems best practices for highly secure/highly available network performance. We leverage our Federal expertise and build integrated network solutions that focus on infrastructure cybersecurity, effective growth planning, and agile execution.
Dell Reseller – As a Dell reseller, Rollout Systems can now provide a wide range of Dell products and services, including laptops, desktops, servers, storage solutions, and more. Whether you're a small business looking to streamline operations or a large enterprise in need of scalable infrastructure, we have the right Dell solution for you.
Program Management – Rollout Systems' Program Management services deliver state-of-the-art, real-life solutions that drive organizational goals. Over the last 20 years, Rollout Systems experts have provided programmatic services to numerous agencies across the federal government. These services include business process reengineering/performance management, task order execution, contract management, human capital management as well as IT portfolio management/capital planning and cost controls. Our program managers adhere to PMP best practices and standards that ensure top-of-the-line results.
Logistics Management – Rollout Systems supports the warfighter through comprehensive and cost-effective supply chain management and Integrated Logistics Support (ILS). Our approach looks at the total lifecycle of weapons systems and materiel to optimize reliability, and maintainability in theater. We provide our clients with the tools and expertise to keep critical assets mission-ready and manage costs across a range of fast-evolving operational scenarios.
Microsoft Partner Services – Wherever federal clients are in their transformation, we can meet them there, with the strength of Microsoft tools and technologies to turn ideas into solutions. Rollout Systems with the power of Microsoft offers true flexibility to choose the mix of cloud and on-premises and business technologies that work best for each customer. 
Cleared Staff Augmentation – Finding the right support staff, especially those who have clearance, is a challenging task. We provide expert services to ensure the right personnel are hired for the job the first time.
CMMC C3PAO Services – See our C3PAO Information Page (Link)

Capabilities Brief – Learn more about what Rollout Systems can do for you! (Link)